Last week I spoke at the United Methodist Greater New Jersey Annual Conference. The event was hosted by the Conference Commission on Religion and Race, the Conference Board of Church & Society, and the Commission on Christian Unity and Interfaith Relationships. I was asked to speak about how to build ecumenical, diverse teams for justice. Here are a few lessons learned I shared with the group.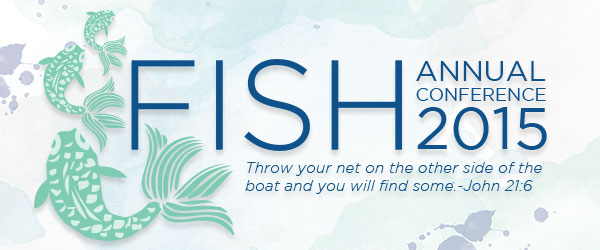 Photo: United Methodist Greater New Jersey Annual Conference
Find an entry point, so that you can meet people where they are. Since I work on women's health, a topic that often incites controversy, I had to learn early in my work how to begin a conversation in a way that didn't cause people in the room to put up walls. The way I did this was to talk about the tragedy of maternal mortality, how a woman dies every two minutes from complications during childbirth and how the death of a woman often means the death of her child. Oftentimes people I speak to have a connection to the death of a mother or the death of a child. Creating a safe space for these conversations is a critical part of building relationships with advocates who want to tell their stories. Building trust through conversation allows me then to go deeper into the issues around why women are dying in childbirth.
Start small.  One-on-one conversations are key to building a movement. It's about finding a core group, maybe even just two or three people, of committed advocates who are going to be with you throughout the journey. I always like to cast a wide net, but I'm also cognizant that when I talk with a group, I may only have a handful of people who are interested and maybe only one or two who ultimately join my efforts as a volunteer. In the same vein, start small not only in number but in action. Advocacy is a marathon, a never-ending marathon it seems at times. It's easy to get burned out if we set our expectations too high. We want to dream, but we also want to set achievable, measurable goals.
Make the work the focus. Healthy Families, Healthy Planet, the project I direct for the General Board of Church & Society, has always been about improving women's health through partnership with others. We're honest about who we are, what resources we have, and what our limitations are. Being clear and confident about our particular role has made partnership a necessity and a blessing. Identify what you bring to the table that is unique and be open with and hospitable to others with different strengths who want to join you.
Allow the work to shift and change. One of the pitfalls of organizing at a national level is very often leadership is not rooted in the field, and oftentimes volunteers feel a disconnect when they are asked to take on work that doesn't feel organic to their context. One of the ways we have worked on this is forming a small team of diverse advisors with whom we talk about our plans before we implement them. Before we launch a new initiative we know that it's going to be useful and relevant.
What are some of your lessons learned about organizing and advocacy?